Why go to Dayton when you can get a great deal on Icom and Yeasu products here ?!?
Icom :
From May 15, 2013 – May 20, 2013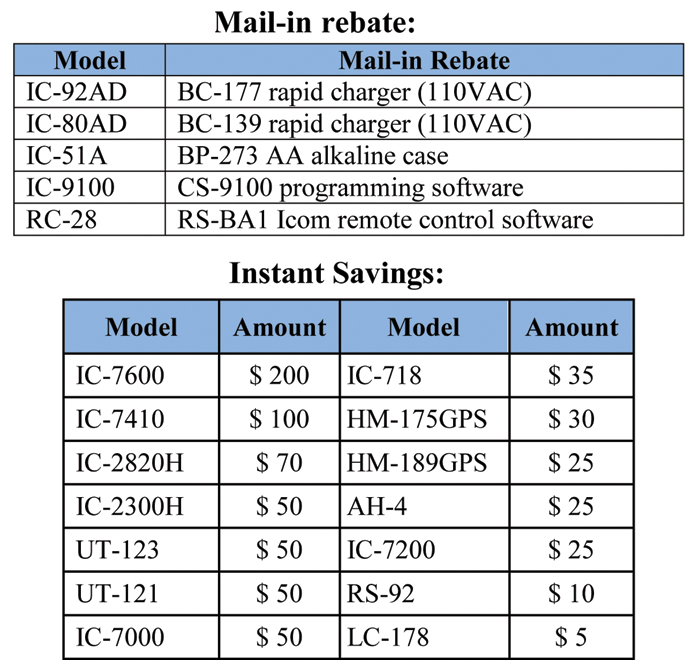 Click here to download the Rebate Form.
BUT WAIT, THERE'S MORE !
Yeasu has a super special on all FTDX-5000 models:
This weekend only, until Monday May 20, 2013, get a $250 (US) mail-in rebate.