We are always happy to receive feedback on products we offer. We recently received this feedback on  the Micro Start XP-1 from Antigravity batteries. They produce a quality product that will boost most vehicles and provide back-up power for your electronics.
Please read below and visit our website here for more info on these great products.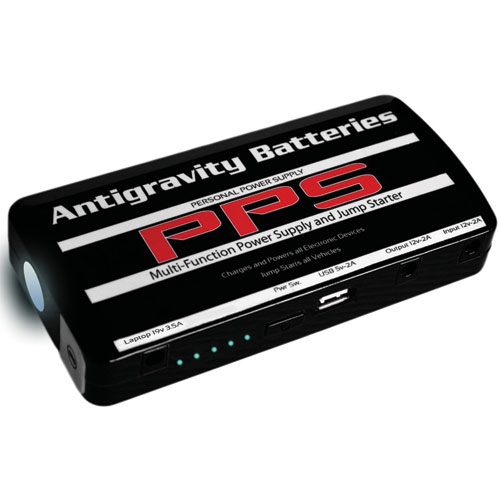 The Antigravity Batteries Micro-Start has been unbelievable. Of course you only need it when conditions are their worst. Last winter was one of the coldest on record and my Micro-Start spent most of that time in my truck. That's below minus 20 degrees for weeks at a time. Yet, without needing a refresher charge, I have boosted several six cylinder vehicles with no issues at all.  I was completely surprised to tell you the truth.  I have also used it to get me out of a jam when my cell phone has been dead several times.  Ya, I could leave it charging in my truck but when you get out, in my case, to eat at a restaurant, I cant be without my phone for operational reasons.  The XP-1 is no bigger than a deck of cards so I could continue charging it at the table and not miss a call.  I've also used it to run my lap top in an urgent situation.  This is now part of my standard kit on the north shore.
 Having said that, nearly every guy in my detachment wants one and I'm going to recommend for all the Provincial Critical Incident Commanders this year.
 Sincerely
  (Name Withheld due to Privacy concerns)
Ontario Provincial Police
Detachment Commander